Strength. Stability. Reliability.
Silicon Valley Bank is now a division of First Citizens Bank
Expanding our legacy with the purchase of Silicon Valley Bridge Bank (SVB)
First Citizens BancShares, Inc. (Nasdaq: FCNCA) announced on March 27, 2023, that it has entered into an agreement with the Federal Deposit Insurance Corporation (FDIC) to purchase all of the assets and liabilities of Silicon Valley Bridge Bank, N.A. The transaction is structured as a whole bank purchase and assumption agreement with loss share coverage.
At First Citizens, we've been helping people do more with their money since 1898. As the largest family-controlled bank in the nation, we're continuing a unique legacy of strength, stability and long-term thinking that has spanned generations. This opportunity expands on our unwavering commitment to deliver better banking that helps people live better lives.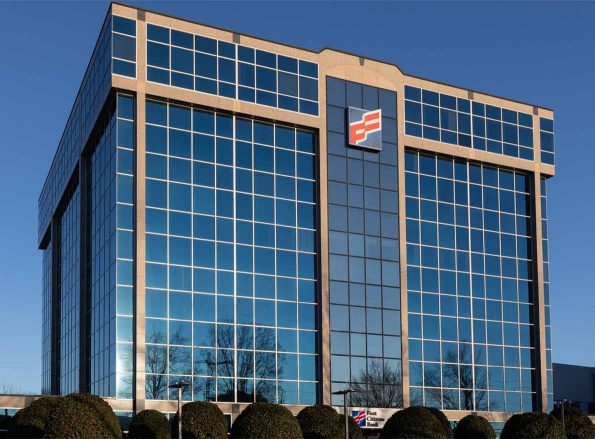 What you should know
Read the news release
Read about First Citizens Investor Relations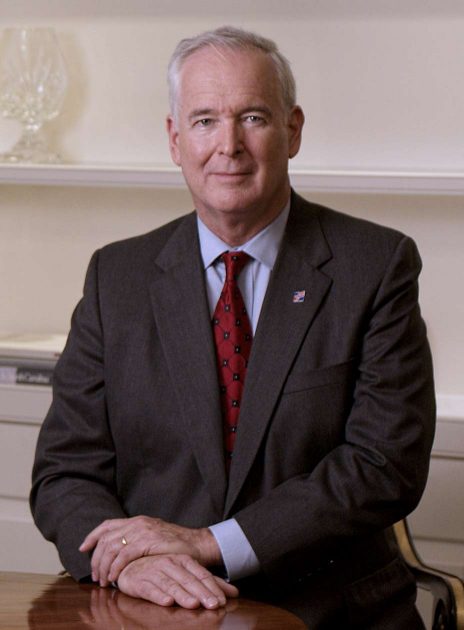 "First Citizens has a reputation for financial strength, exceptional customer service and prudent lending that spans 125 years. We look forward to building relationships with our new customers and positioning our company for continued success, as we affirm our commitment to support the integrity of our nation's banking system."
Frank Holding, Jr.
Chairman and CEO of First Citizens BancShares
About First Citizens
125 years of strength, stability and reliability
Taking the long view
We stay focused on steady leadership, enduring values and long-term success.
Dedicated to customers
We provide personalized service, industry expertise and technology to support our diverse customer base.
Strong and growing
Our bank now has more than $218 billion in assets and more than $144 billion in total deposits.
National reach
With this combination, First Citizens will have more than 500 branches across 23 states.
What First Citizens customers need to know
Your Transition Advantages
What you can expect
Our acquisition of SVB preserves all the things you value about us. Your current day-to-day banking will stay the same as always, and your local branches will continue to operate as usual. What you'll gain from this acquisition is a new level of financial strength and opportunity.
We're creating a better bank that delivers more value for everyone we serve—including greater resources, new levels of service and expertise and additional banking convenience for customers like you.
Benefit from a combination of industry-leading expertise and market-leading franchises that will meet the needs of a broader customer base
Count on a wider network of specialists in specific industries and financial disciplines who can deliver custom strategies for growing your business or managing your personal assets
Take comfort in banking with an even stronger full-service financial services destination that supports customers' needs through their entire financial lifecycle
Read our note to First Citizens customers
Read our note to SVB customers
First Citizens helps personal, business, commercial and wealth clients build financial strength that lasts. Founded in 1898 and headquartered in Raleigh, NC, First Citizens is the largest family-controlled bank in the US, providing a unique legacy of strength, stability and long-term thinking that has spanned generations. We offer an array of general banking services, including a network of 500-plus branches across 23 states, commercial banking expertise delivering best-in-class lending, leasing and other financial services coast to coast, and a nationwide direct bank. Parent company First Citizens BancShares, Inc. (NASDAQ: FCNCA) is a top 20 US financial institution with more than $218 billion in assets. Visit the First Citizens website to learn more.
Silicon Valley Bank, or SVB, is now a division of First Citizens. It's known for its work with innovative companies and investors, providing commercial banking services, expertise and insights to the technology, life science and healthcare, private equity, venture capital and premium wine industries. Legacy SVB's Global Fund Banking business is a leading provider of banking, payments, FX and capital call lines to private equity and venture capital clients. In addition to Global Fund Banking's lending products, it provides deposit products, treasury management products and several FX solutions to facilitate cross-border capital flows for private equity or venture capital clients. With global commercial banking services, Silicon Valley Bank helps address the unique needs of its dynamic, fast-growing, innovative clients.
No. There will be no change to how you bank with First Citizens. You should continue to bank with us as you normally would.
For the past 125 years, a key foundation of the First Citizens strategy has been a focus on our long-term, high-quality relationships. SVB shares this commitment. Together, we're strengthening our value to customers by expanding as a full-service financial services destination that supports customer needs with highly tailored offerings.
Not at this time. Legacy Silicon Valley Bank products and services will continue to be offered only through their usual channels, such as branches, offices, ATMs and websites.
Your deposits will continue to be insured by the FDIC up to the maximum amount allowed by law. This maximum amount is $250,000 per depositor, per insured bank, for each account ownership category.
For First Citizens, this acquisition will build on our current capabilities across many of our existing businesses, including our wealth and private banking, commercial banking, corporate banking and personal banking businesses. Additionally, we look forward to introducing our consumer, business services, wealth and commercial offerings to legacy SVB customers.
Links to third-party websites may have a privacy policy different from First Citizens Bank and may provide less security than this website. First Citizens Bank and its affiliates are not responsible for the products, services and content on any third-party website.
Bank deposit products are offered by First Citizens Bank. Member FDIC and an Equal Housing Lender. icon: sys-ehl.