Foreign Exchange Services
The support you need in today's global economy
We can help you avoid the difficulties many companies face when dealing with the complexities of foreign trade. Our services, support and advice can help you enhance your ability to conduct business, manage your cash flow and protect your bottom line.
Benefits
Benefits of Foreign Exchange Services
Spot Transactions
Lock your funds transfer to a current rate of exchange. These are typically used for immediate delivery of funds. Most currencies are delivered in 2 business days. Take advantage of good prevailing rates.
Forward Contracts
Purchase or sell a specified amount of a foreign currency on a set future date, at an agreed-upon rate. If exporting, you can lock in an exchange rate prior to your receivables coming due, to help protect against a depreciating currency. If importing, you can establish a fixed value for payables, thereby securing your profit margin.
FXEnvoy
What is First Citizens FXEnvoy?
First Citizens FXEnvoy allows users to execute real-time payments in most major and emerging market currencies and view/print transaction receipts online. You'll also have direct access to your multi-currency account, if applicable.
Execute spot and forward trades, swaps and drawdowns
Real-time foreign exchange rates
View multi-currency account, or MCA, balances and initiate wires
View account statements, receipts, and payment histories
State-of-the-art security features
Multi-currency accounts
Benefits of MCAs
Multi-Currency Accounts, or MCAs,DD make it easier to manage inbound and outgoing foreign currency wires and help expand business outside the US.
Deposit foreign transactions into an MCA, limiting your exposure to market fluctuations
Conduct outgoing wires

D

Choose when funds get converted into US dollars
Pay your foreign vendor out of your MCA to manage funds more effectively
Get FDIC insurance protection on your foreign transactions
Integrate with FXEnvoy so you can view balances, print statements and reconcile transactions from the convenience of your computer
Business Digital Banking
Manage your business on the go
Manage your accounts from anywhere
Send and transfer money using ACH and wires
Receive account and security alerts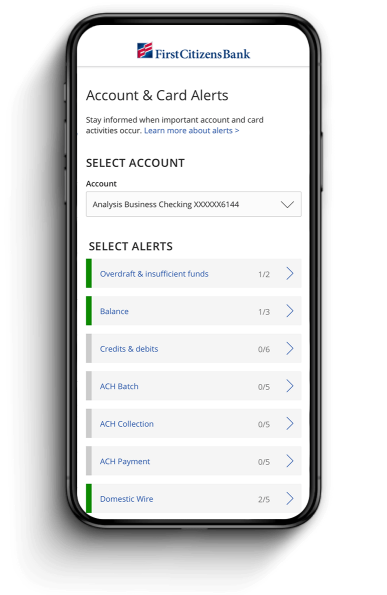 Business Digital Banking
Manage your business on the go
Manage your accounts from anywhere
Business Digital Banking
Manage your business on the go
Send and transfer money using ACH and wires
Business Digital Banking
Manage your business on the go
Receive account and security alerts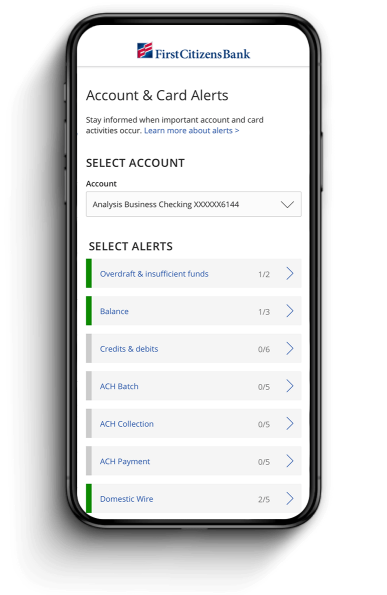 Make business and travel abroad secure and simple
Get the foreign currency you need to do business in other countries.
Deposit money from anywhere
Deposit checks remotely for faster processing and extended deposit hours.
An international bank account number, or IBAN, is a domestic account number standard for all retail and commercial payments in the European Union. Several other countries have also adopted this format for routing domestic payments, which are assigned by foreign banks to their customers and can include up to 34 alphanumeric characters.
Our payment platform has a built-in IBAN validation that lets you know if the IBAN isn't valid.
FXEnvoy is our online international payments client portal that empowers businesses with a fast, efficient and secure method for facilitating international business from the convenience of their computers. It offers real-time FX rates, FX payment and risk management solutions, and multi-currency accounts in a secure online environment.
We utilize multiple layers of security to help safeguard your confidential information, including two-factor authorization and maker-checker functionality for templates and payments.
Unless the beneficiary has specifically requested US dollars, it may be beneficial to send your payment in the local currency of the beneficiary. US dollars sent to an account that is denominated in a foreign currency may take longer to be received and may incur higher bank charges than if you send the local currency.
International wire transfers are more efficient than foreign drafts, and funds are usually available immediately upon receipt by the beneficiary.
Multi-currency accounts are available in selected major currencies. To open an account or learn more, visit your local First Citizens branch.
There's a fee of $25 per wire.
Account openings and credit are subject to normal bank approval.
Links to third-party websites may have a privacy policy different from First Citizens Bank and may provide less security than this website. First Citizens Bank and its affiliates are not responsible for the products, services and content on any third-party website.
Bank deposit products are offered by First Citizens Bank. Member FDIC and an Equal Housing Lender. icon: sys-ehl.